'Poverty Reduction Initiative through Community Empowerment'
In remote Chin State, 70% of the population live below the poverty line, with malnutrition and child mortality rates the highest in the country. The PRICE project is providing savings & loans, basic book keeping and fund management training along with agricultural and technical skills for basic/advanced sewing and Elephant Foot Yam production.
Savings and loans groups are helping to build community bonds to ensure their journey out of poverty continues and improving capacity of these village level groups to manage and access financial capital for rural economic development.
The PRICE project supports increased engagement of poor and marginal households in the rural economy of Matupi with improved inclusion, particularly for female headed households and those with disabilities, empowerment and participation in decision-making.
The PRICE project is currently in its second consecutive phase running from 2015 – 2021 in Matupi Township, Chin State.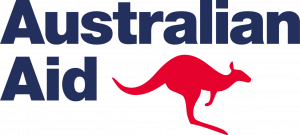 This project is a part of ADRA Australia's support cost scheme where they have committed to contribute AUD$1 to every AUD$5 received. Every donation made will be combined with funding from the Australian government. You can donate directly to this project through the ADRA Australia website.
Project Cost: USD $901,500