Since the departure of former Country Director Brendon Irvine last year, ADRA Myanmar has been in the capable hands of Programs Director, Derek Glass acting as Interim Country Director until a new Country Director could be secured.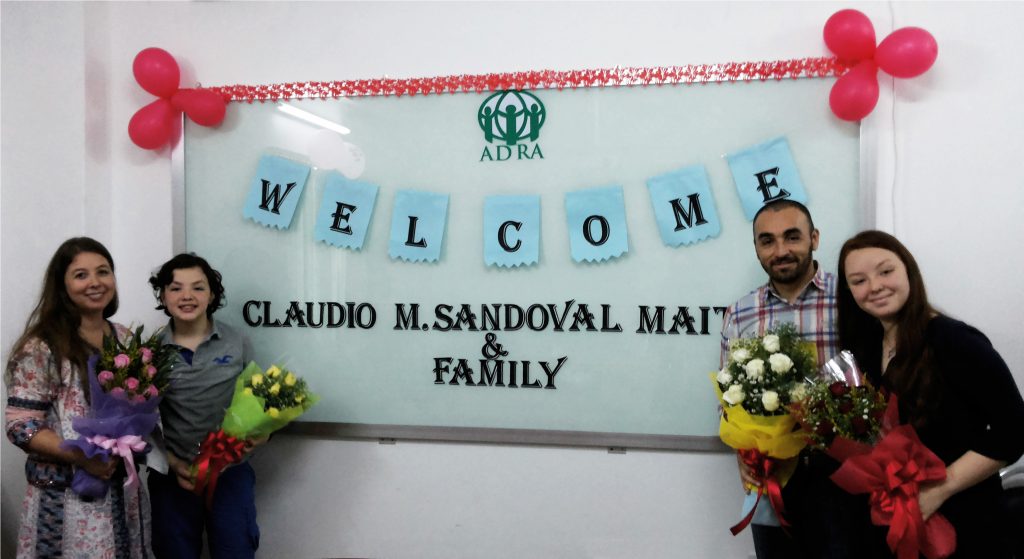 Claudio Sandoval, originally from Chile, arrived with his family on Wednesday after accepting the call to take up position as ADRA Myanmar's new Country Director contracted for 5 years.
With over 18 years of experience working in ADRA, Claudio recently served 3 years as Country Director for ADRA Malawi. Claudio in the past has also worked as Country Director for ADRA Honduras and ADRA El Salvador.
With experience in national disaster response, M&E, and HR Management, CLaudio has also had the opportunity to work in ADRA Bolivia and ADRA Mozambique gaining valuable experience that will come in handy in his new post.
On behalf of ADRA Myanmar, we want to welcome Claudio and his family. May God bless you as you lead ADRA Myanmar!
---
Written By: Emma McCrow, Communications Officer
---