On the 27th May 2019, Yangon staff held a farewell lunch for Derek Glass our Programs Director in our head office.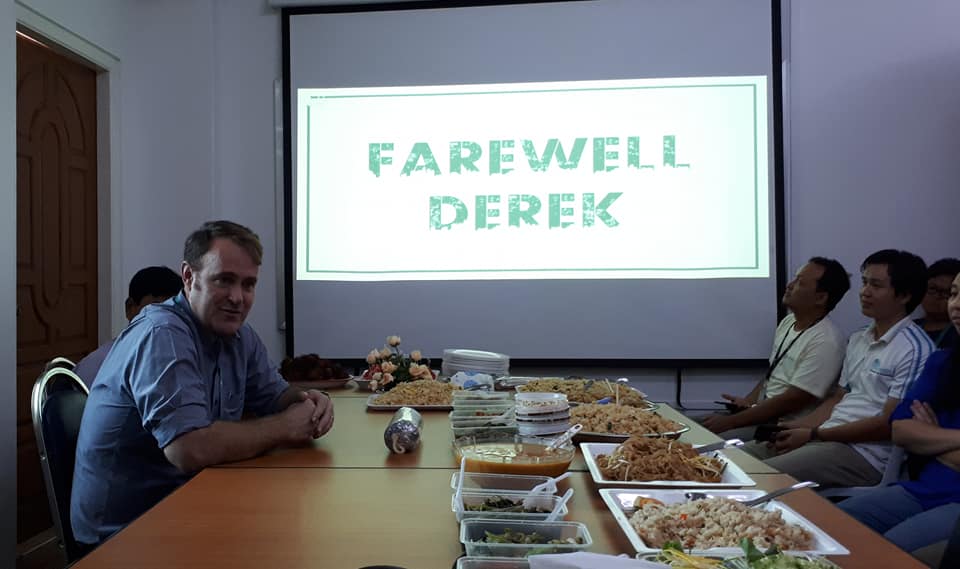 Derek has been serving with ADRA Myanmar since November 2014 (4.5 years) and has greatly contributed to the expansion of the Programs department during this time.
Staff conveyed their thanks and Derek was presented with a few gifts in recognition of his years of service.
Derek has been called to work in Emergency Response in ADRA Norway and will still check in from time to time with ADRA Myanmar as the two offices have been in partnership for many years.
On behalf of ADRA Myanmar, we would like to wish Derek well in his new posting and say a word of thanks for the many years of service and dedication he has had to ADRA and the people of Myanmar.
---
Written By: Emma McCrow, Communications Officer
---