Making landfall in July 2015, Cyclone Komen coupled with heavy monsoonal rain ravaged its way across the diverse landscape of Myanmar, formerly known as Burma. Causing severe landslides and flooding and affecting 12 of 14 states and regions, it resulted in one of the worst natural disasters seen within Myanmar's borders. Soon after, the Rakhine and Chin States and the Magway and Sagaing Regions were declared natural disaster zones by the Government. As events intensified and figures rolled in, it was reported that the death toll stood at 103, critically affecting more than 1.1 million people and displacing 240,000 households.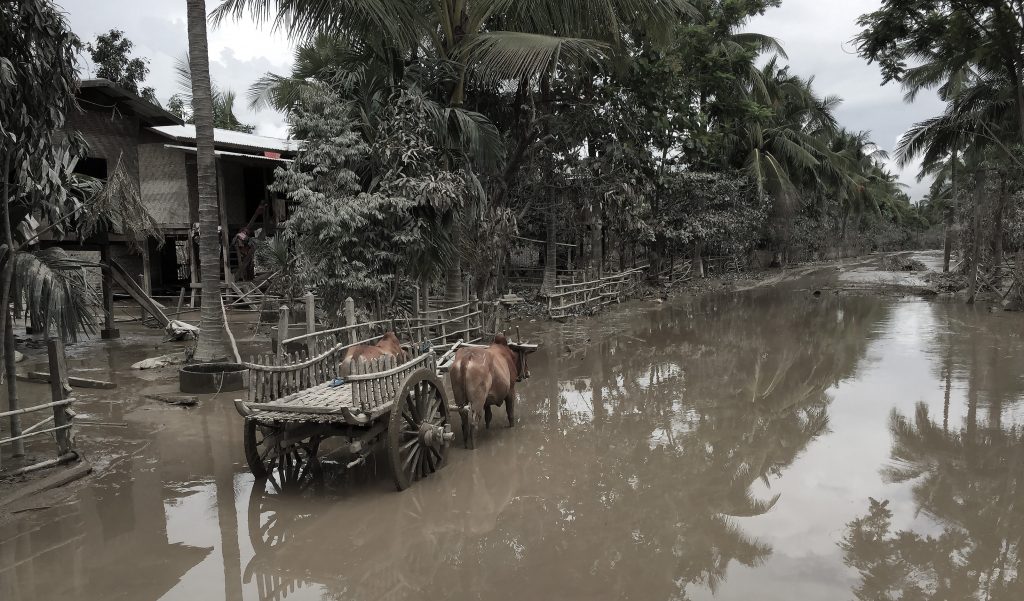 The Adventist Development and Relief Agency in Myanmar, also known as ADRA Myanmar, quickly formulated an initial rapid response sending and mobilizing teams in Kyauk Taw Township, Rakhine State, Hpa-an and Hlaingbwe Townships, Kayin State, Hakha and Thantlang Townships, Chin State, Kalaymyo Township, Sagaing Region and Magway Region. Utilising ADRA Network emergency funds of an initial USD$15,000, ADRA Myanmar, the first non-government organization (NGO) to respond in the area, was able to deliver food supplies to affected villages around Kalaymyo Township in Sagaing, one of the eight worst affected townships, via ziplines across flooded rivers and tractors through mud drenched roads after mobilizing volunteers from the local Seventh Day Adventist church's and schools.
As floodwaters began to subside in the north, initial assessments depicted mud 1-2 meters deep around Kalaymyo where once floodwaters reached 5-9 meters at their peak. Locals were forced to dig out their homes, but with monsoonal rains continuing until October, there was little chance of recovery until the mud dried. Millions of acres of paddy fields once inundated by floodwaters, were strewn with mud and debris causing replanting in time for harvest in November an almost impossibility pushing those already fledged in poverty further below the line. To make matters worse, flood victims were being charged 2,000 MMK in some areas to cross rapid moving rivers deepening the already adverse situation. ADRA Myanmar's Country Director at the time, Brendon Irvine commented that; "the flooding situation in Myanmar has had a much bigger and deeper impact than initially anticipated".
With little media coverage and an underestimate on actual figures, locals faced starvation, risk of disease, lack of shelter and a dwindling hope of rebuilding livelihoods generally unbeknownst to the rest of the world. A country steeped in poverty where more than one quarter of the population live below the poverty line, Myanmar has had little room to cope with a natural disaster of this magnitude.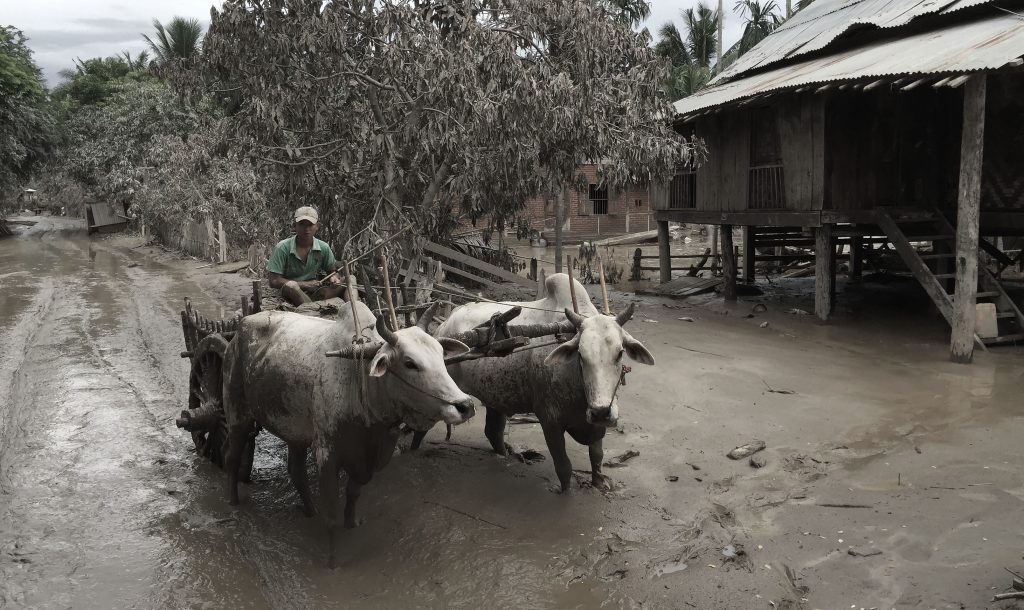 ADRA Myanmar's current Interim Country Director and Programs Director, Derek Glass stated; "the humanitarian impact is broad where houses, household assets, livestock and crops have been lost within displaced populations, however primary concerns focus on food, water, and shelter". As such, ADRA Myanmar's primary focus areas were on distributing dry food rations and assisting local farmers in agricultural practices in order to rebuild their crops/livelihoods destroyed by the disaster.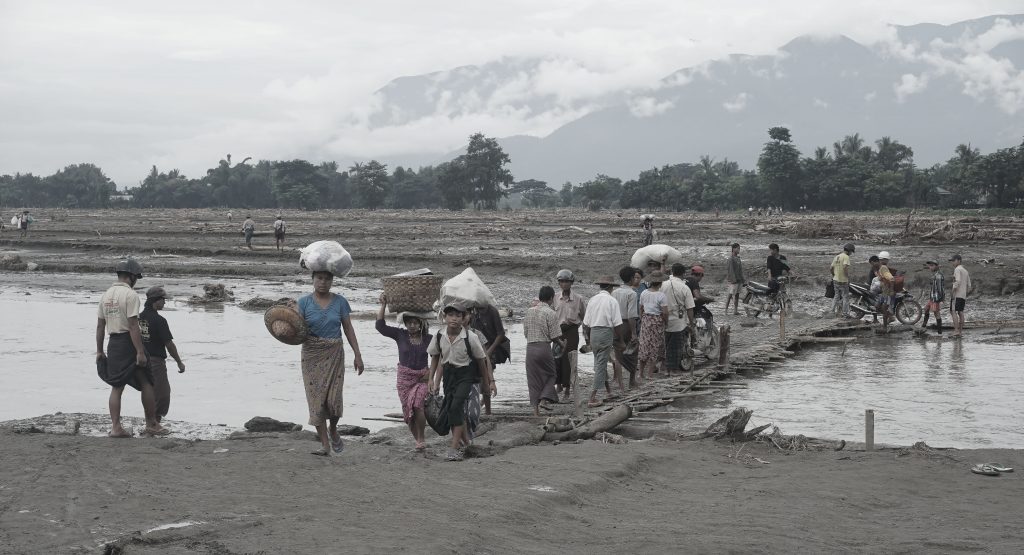 Months on from when Cyclone Komen first hit, ADRA Myanmar has continued to provide support to development by implementing several key projects. An example, the 'Myanmar Flood Assistance Project' (MFAP) funded and supported by International Humanitarian Assistance (IHA) and ADRA Canada, assists affected locals by providing cash for work, unconditional cash transfers and shelter assistance to recover livelihoods in the Sagaing and Magway Regions.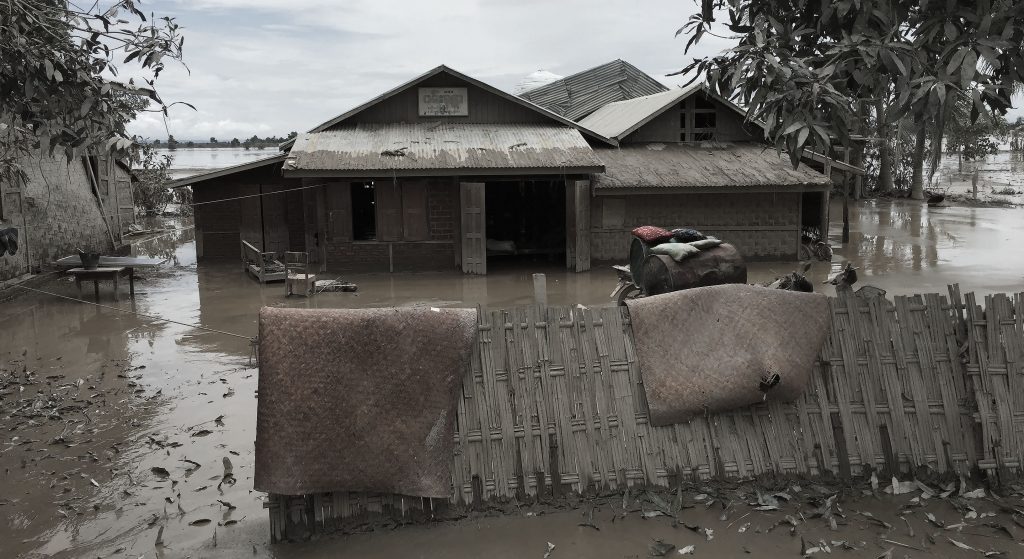 Though floodwaters have dissipated, long term development is critical in getting Myanmar back on its feet. The scale of destruction caused to already crumbling infrastructure and agriculture is still on the mend. The Cyclone may be gone, but the damage it caused remains. The battle is far from over.
---
Written By: Emma McCrow, Communications Officer
Photo: © 2015 ADRA Myanmar | Derek Glass
---