As Hpauhki Bawk Lu cooks Naw Hpu, a local Soya Bean with her two-year-old son Zaw Ja Aung, the youngest of eight, she reminisces how her family were forced to flee their home 5 years ago on Christmas Day when fighting broke out. Bawk Lu is an IDP, an Internally Displaced Person now living in a Kutkai IDP camp in the Northern Shan State far from her childhood home. To this day it is still not safe to return to her village.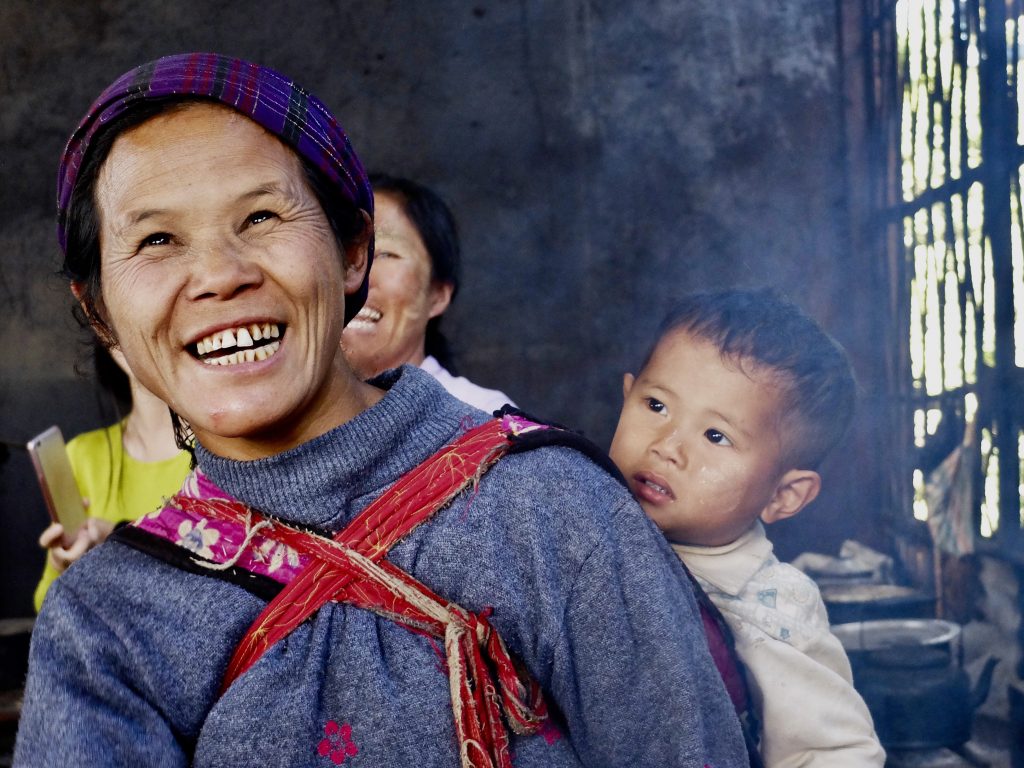 Bawk Lu, now a beneficiary of the SCAIDP III "Support to Affected IDPs in Kachin State Project" implemented through a partnership between ADRA Myanmar, ADRA Canada, GAC-IHA and the Kachin Baptist Convention, has benefitted from improved water supplies and sanitation facilities. Like other beneficiaries participating in the project, Bawk Lu also received a cash grant which enabled her to buy blankets for her children and warm clothing in time for the winter months over November – February where temperatures can drop below freezing.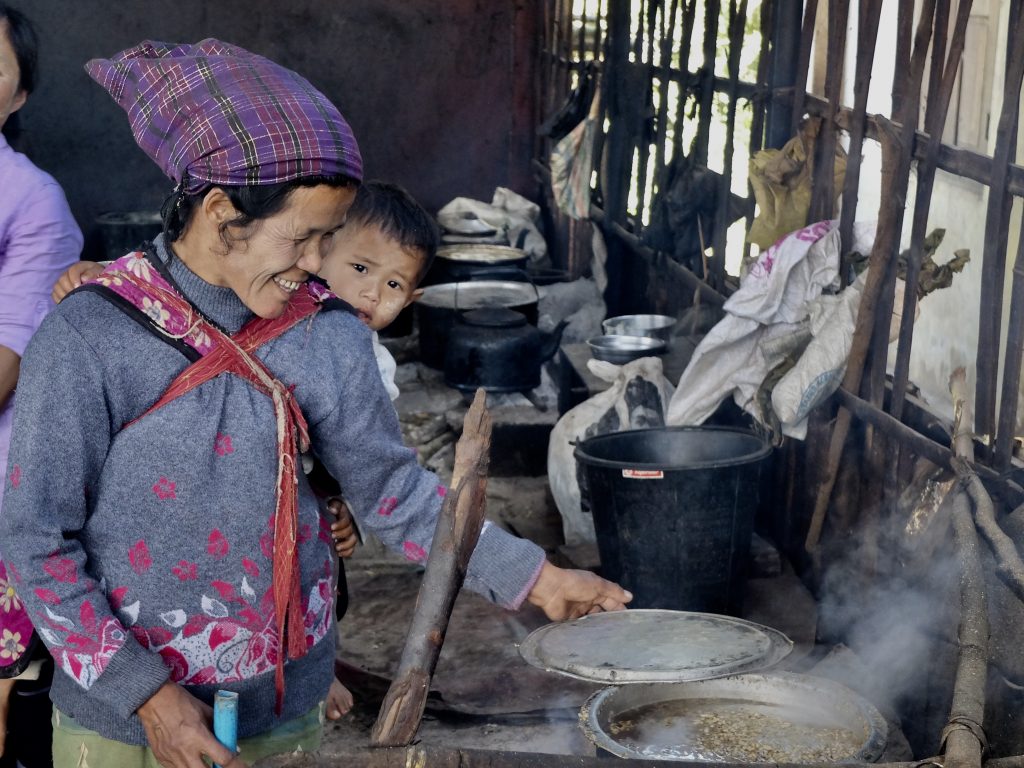 The SCAIDP III project reaches 19,531 IDPs with essential humanitarian support in Kachin and the Northern Shan State in Myanmar's upper North. The individual needs of IDPs are so diverse that cash based assistance allows them to take decisions in securing the items they need most for their families.
Despite the challenges faced, Bawk Lu like many other IDPs continue to smile and hope for the day when they can return home.
---
Written By: Emma McCrow, Communications Officer
Photo: © 2017 ADRA Myanmar | Derek Glass
---