ADRA Myanmar's education based SEAQE, 'Strengthening Education Access, Quality and Equity in South-East Myanmar' project funded and supported by ADRA Norway and NORAD, recently completed the construction of two new school buildings for villages in Hlaing Bwe Township located outside Hpa-an within the Kayin State.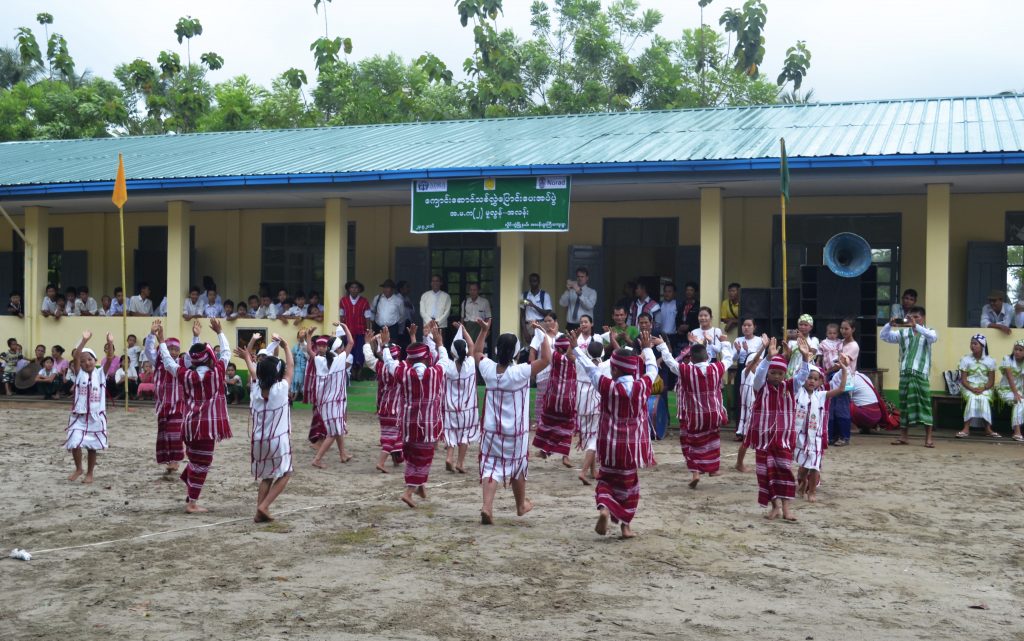 In honour of the occasion, a 'school handover ceremony' was conducted at both Alan (2) and Hpar Kat school where representatives from ADRA Myanmar, the local school villagers and staff, state education officer, township education officer and ministers from the Karen State Government were in attendance.
Derek Glass, Programs Director of ADRA Myanmar and Daniel Onyanya, the SEAQE Project Coordinator were present to conduct the official handover of the school construction and expenses record to the local Education Department and the cutting of ribbons to release balloons for the official opening of the school.
A colourful display of cultural dance numbers and local Karen costumes were prepared in honour of the occassion for students to participate in their schools opening.
The SEAQE projects focus is to improve the quality of education throughout the Kayin and Mon States and Tanintharyi Region by training teachers, providing learning materials to over 240 middle schools, providing teaching materials to over 73 schools, renovating 14 primary schools, maintaining 32 schools and building 3 middle schools to improve learning environments by December 2018.
---
Written By: Emma McCrow, Communications Officer
Photo: © 2016 ADRA Myanmar | Emma McCrow
---