On Monday, 11 September 2017 the TVET component in the SEAQE project facilitated a Closing Ceremony for Batch#3 graduates of the short course program at GTHS Hpaan.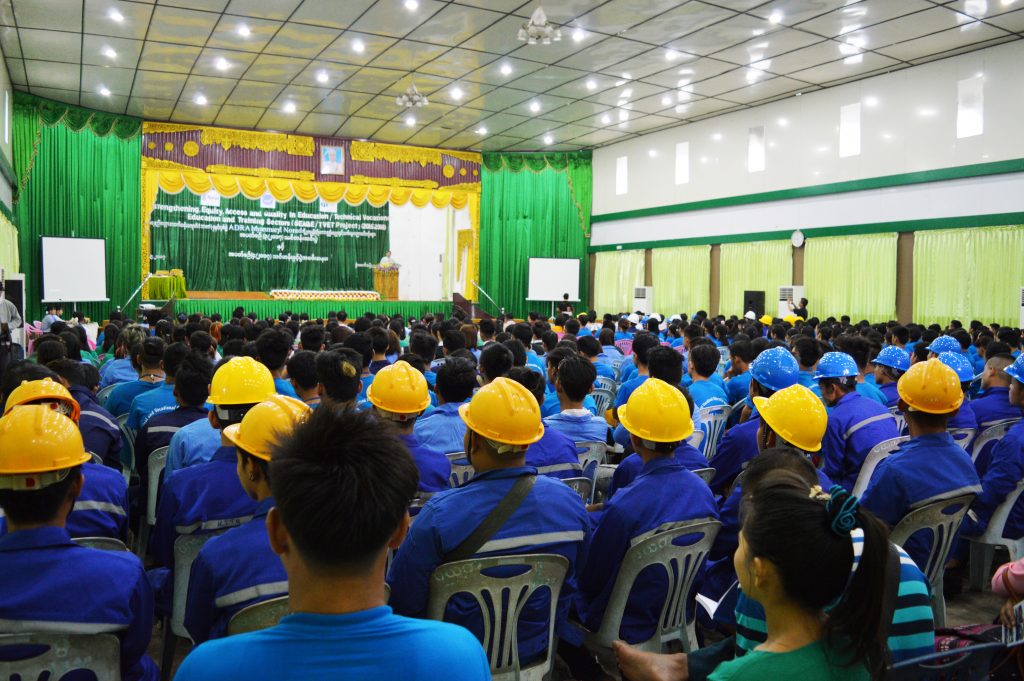 Welcome and thankyou speeches were made by; Dr Myo Thein Gyi Union Minister of the Ministry of Education, Dr Tin Win Kyaw of the Ministry of Social Welfare, Claudio Sandoval Country Director of ADRA Myanmar with translation by William Po SEAQE Project Director, Dr Cho Yu Mon GTHS Principal and Advanced Sewing Graduate Moe Moe Ei.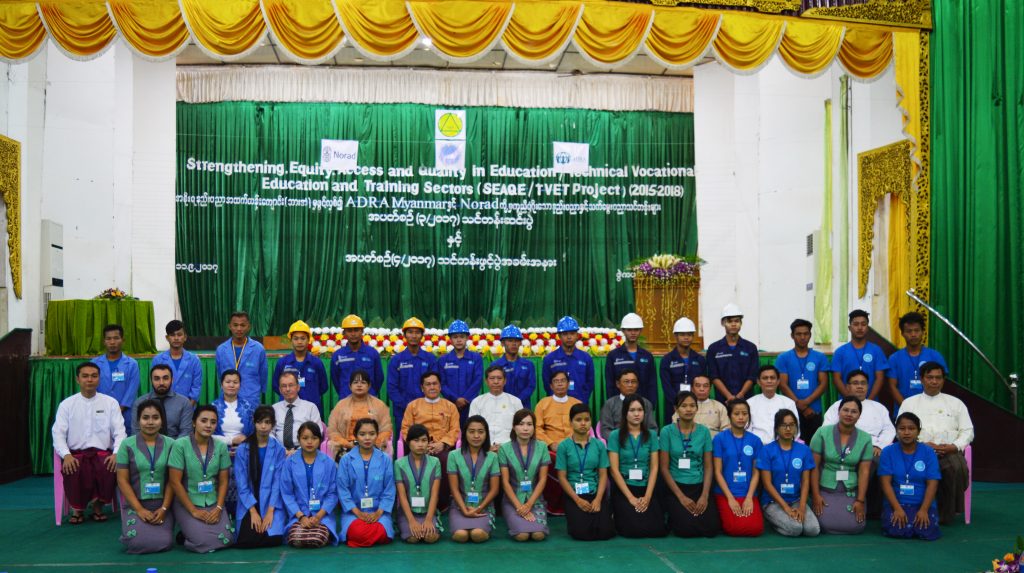 Samples of the students work was on display in booths at the entrance to City Hall. Students were dressed in their uniforms for their respective courses including; Basic Sewing Training, Advanced Sewing Training, House Wiring Training, Steel Metal Arc Welding Training, Tungsten Inert Gas Welding Training, Hair Cutting Training (Men) and Hair Dressing Training (Women). A representative from each course was chosen to collect awards for their fellow students as well as honouring those students who achieved top marks.
Short courses at GTHS Hpaan have proven to be a great success moving onto their 4th Batch of students. Graduated students go on to undertake internships in local businesses to gain real world experience in order to equip them to set up their own business or contribute to those existing in order to build the local economy and give youth relevant skills in the labour market.
---
Written By: Emma McCrow, Communications Officer
Photo: © 2017 ADRA Myanmar | Emma McCrow
---