ADRA Myanmar's latest health project SHARE 'Support for Health Access in Remote Areas' funded and supported by HELP International and Global Benefits Group (GBG) and located within the Kayin State, has begun construction on 2 health clinics.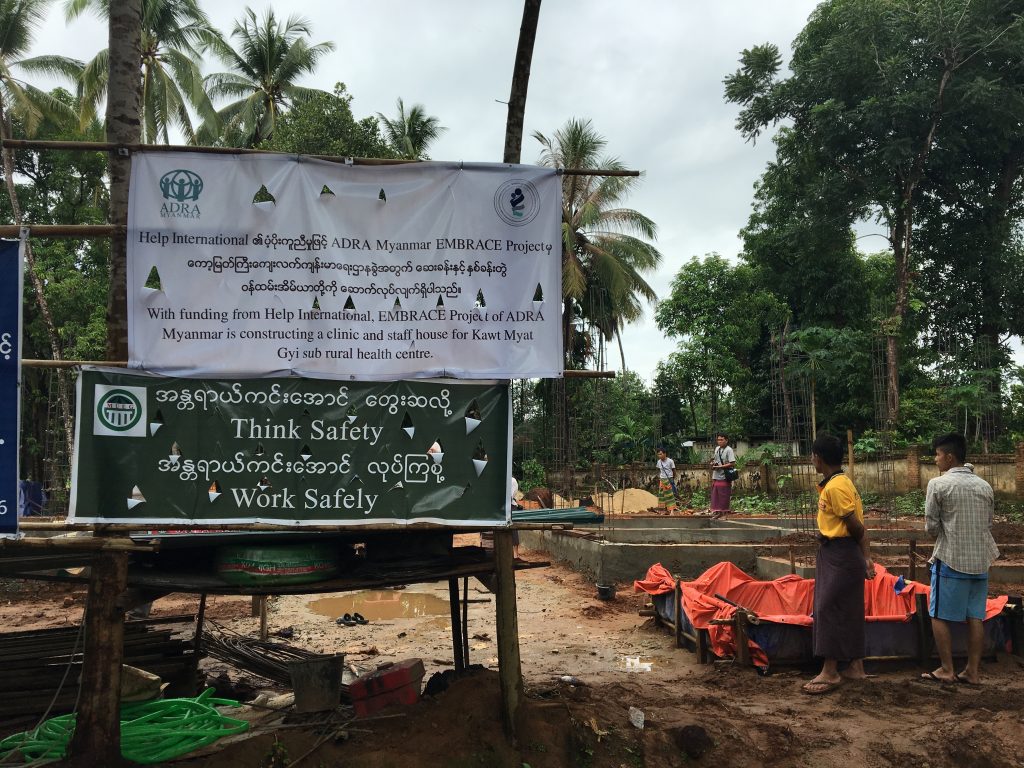 From the 28th to 31st May 2017, members from HELP International (donor of the SHARE project), visited the construction sites to monitor their progress. Accompanied by ADRA Myanmar's Country Director Claudio Sandoval and Project Manager Dr Tin Maung Htoon, HELP International's Board Chairman Ralph Watts and Board Members Ralph Watts Jr and James Lanning visited Tha Yar Gone and Kawt Myat Gyi Villages to oversee the construction that will reach 4,882 beneficiaries in the surrounding areas.
The SHARE project aims to renovate existing health clinics, and construct new health clinics and centres within remote ethnic areas throughout the Kayin State in Myanmar's South East in order to improve health services and access in times of emergency.
---
*Reported By: Claudio Sandoval, Country Director
Written By: Emma McCrow, Communications Officer
Photo: © 2017 ADRA Myanmar | Claudio Sandoval
---