My name is U Thet Pyin and I am 65 years old living with 7 family members in Chaung Gwa village, Pakokku in Myanmar's Central Dryzone. Our family's main livelihood is dryland farming though my children are all either studying in town or working as migrant workers in the bigger cities in Myanmar leaving only myself, my wife and my mother in law to do the work.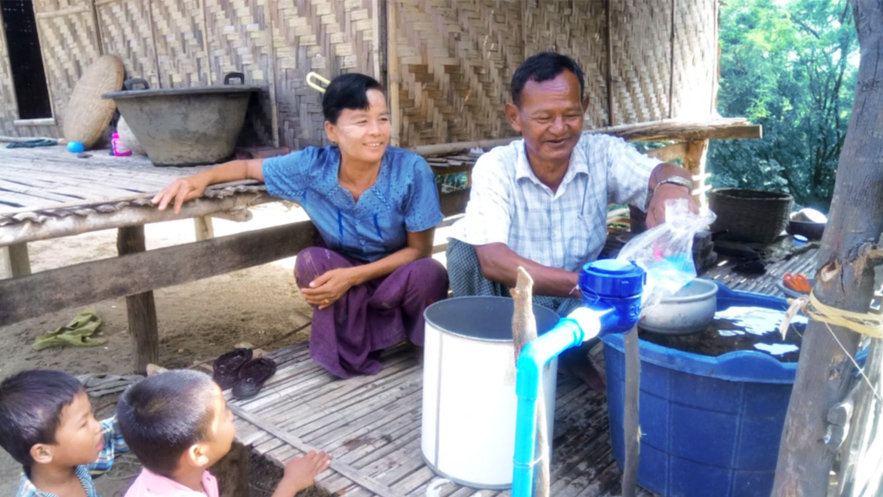 Our biggest issue is water scarcity. Since a young age, I had to get up early in the morning around 4:00am to collect water for my family often having to wait in a busy queue line. For water used to feed the livestock and for bathing we were able to collect from the dry sand stream near our village, however the quality, taste and smell of the water is not suitable for drinking and cooking which is why we needed to travel more than 2 furlongs (400 metres) to find a suitable water source. As the dry season approaches, the ground water begins to dry up and less water is available from the well requiring more effort to find and bring back water to our village.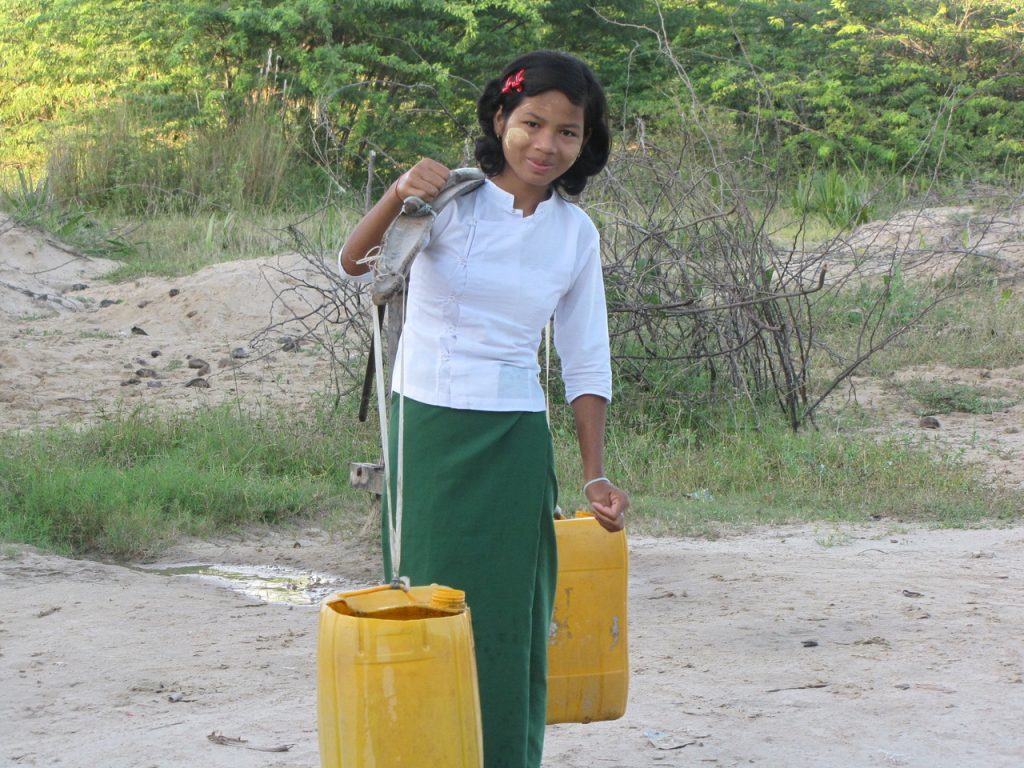 During the dry season, collecting water starts from 8:00am to 11:00am as well as in the evening. I still remember the time when I couldn't concentrate on farming, as I had to collect water up to 13 times a day. At times, we spent the whole evening just collecting water for our family. There were two or three cases where a village member was bitten by a snake and died due to collecting water at night. As villagers began drinking from the local well, the frequency of water born diseases occurred in our village, and when the rain came during July and August, water points were contaminated with dust and debris.
Now thanks to the WATER NETHERLANDS project with the delivery of a water meter tap in every household, our burden is released in collecting water for our family and livestock. Before, we had to wait even to have a bath, but now we can turn on the tap anytime in our house compound and have access to water instantly. Now we no longer need to collect water everyday, I have more time to care for our livestock and fodder preparation. I can concentrate more on our farm production and other socio-economic activities. We are also able to prevent and manage potential fires, especially in the dry season.
Within our village committee, we arranged for each household to have the water pipe connected to the kitchen, toilet and bathroom, something we never thought we would have. Now, nearby villagers come to observe our new solar water supply system which they also wish to replicate in their own village. Thankyou so much to the donor and the ADRA Myanmar project team.
---
*Original By: U Thet Pyin
Written By: Emma McCrow, Communications Officer
Photo: © 2017 ADRA Myanmar
---