Yesterday, 23 May 2019, ADRA Myanmar along with CASE+ project partner RISE, hosted a meeting at Summit Parkview Hotel in Yangon. The purpose was to launch the presentation of 2 baseline reports completed on Out of School Children and Teaching and Learning.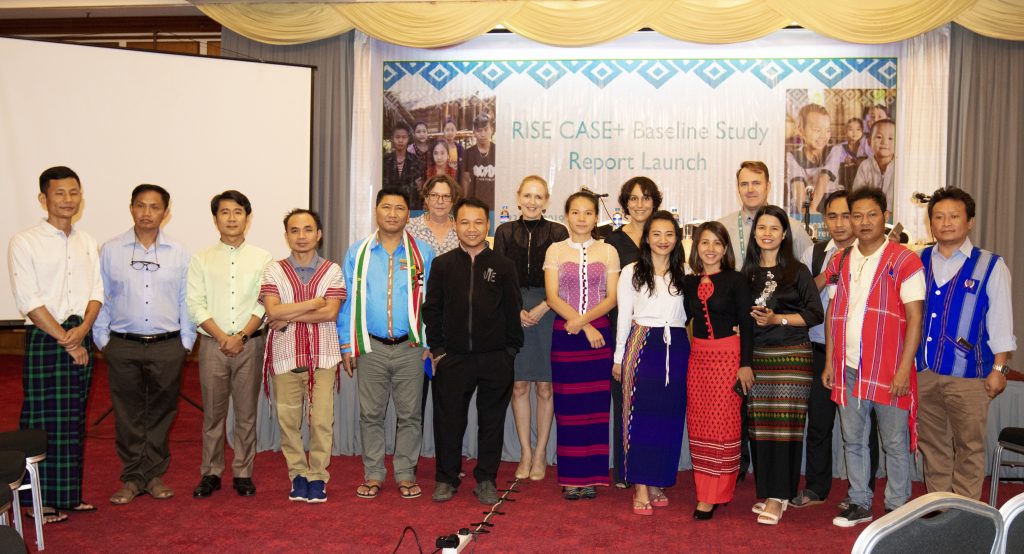 Representatives from ADRA Myanmar, the RISE network, European Union, Baseline Report Consultants and others were all in attendance. Kolo Htoo, RISE Board member welcomed participants to the launch event.
Kristian Schmidt, Ambassador of the European Union provided opening remarks.
An introduction to RISE, Methodology of the studies and results from the 2 reports were presented by panel members; Kolo Htoo, RISE Program Manager Crystal White, RISE Technical Team Leader Saw Thwee, and RISE Program Coordinator Naing Lin.
An open panel for questions and answers on the 2 reports were conducted by Baseline Consultants Catherine Johnston, Andrea Costa and Kabira Namit along with RISE members Crystal White and Kolo Htoo.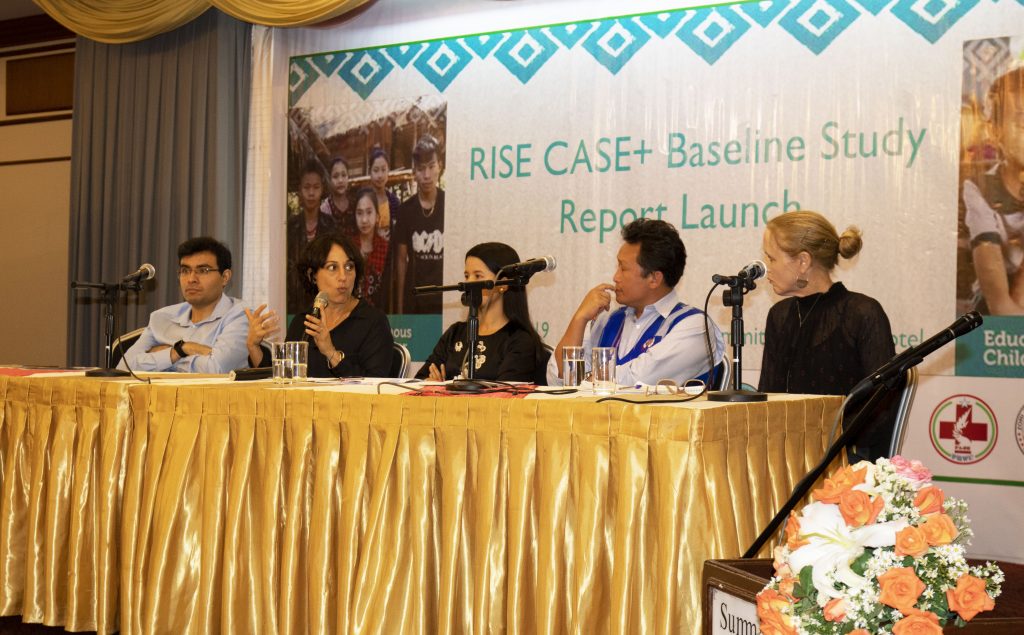 The "Educating Indigenous Children in Myanmar: 2018 CASE+ Education Study Baseline Report on Teaching and Learning" provides an independant assessment of the status of teaching and competency and children's early-grade literacy and numeracy skills in schools currently supported by Myanmar's Indigenous providers of education. This study is unique because it provides a representation of the current state of teaching and learning in education services available to Indigenous children in Myanmar.
The "Educating Indigenous Children in Myanmar: 2018 CASE+ Education Study Baseline Report on Out of School Children" provides an analysis on the situation of out-of-school children (OOSC) in remote conflict-affected areas of Myanmar with the intent to develop an understanding of the profile of Indigenous OOSC and the specific barriers to education they face. ADRA Myanmar is currently selected as one of 10 focus countries to participate in an Out of School Children global advocacy campaign over the coming years with ADRA International. These reports will serve as a source of information in refining the national campaign within the Myanmar context.
The CASE+ project funded by the European Union, supported by ADRA UK and ADRA Myanmar and implemented by the RISE network is currently closing its initial first stage as it transitions into CASE to Learn.
---
Written By: Emma McCrow, Communications Officer
Photo: © 2019 ADRA Myanmar & European Union | Saw William Po & Suvi Rivinoja
---