Years of intense conflict within the Kachin and Shan States resulted in thousands of casualties causing damage to infrastructure and inducing the displacement of civilians, majority of which are women, children and the elderly.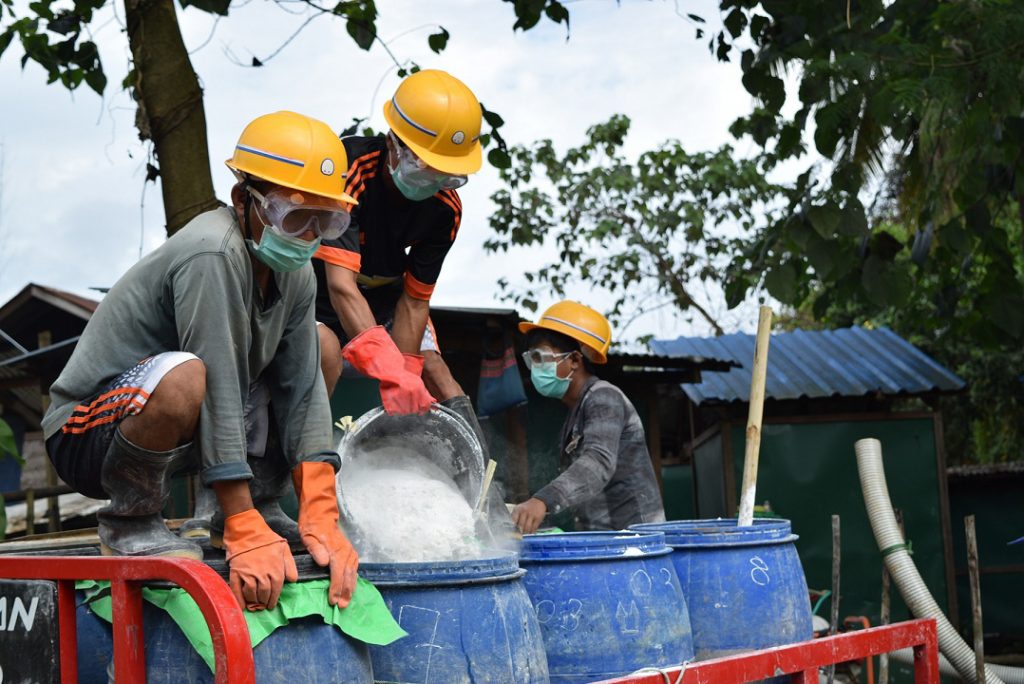 Displaced civilians, also known as IDPs (Internally Displaced Person) formed IDP camps where hygiene and sanitation practices were very low and the risk of disease and infection high. One particular area of growing concern was the safe disposal of human waste.
In an effort to combat this issue, ADRA Myanmar, with the support and funding from ADRA Canada and GAC-IHA, implemented the SCAIDP II 'Support to Conflict Affected IDPs in Kachin State Project Phase II' with a key activity at 'desludging' human waste.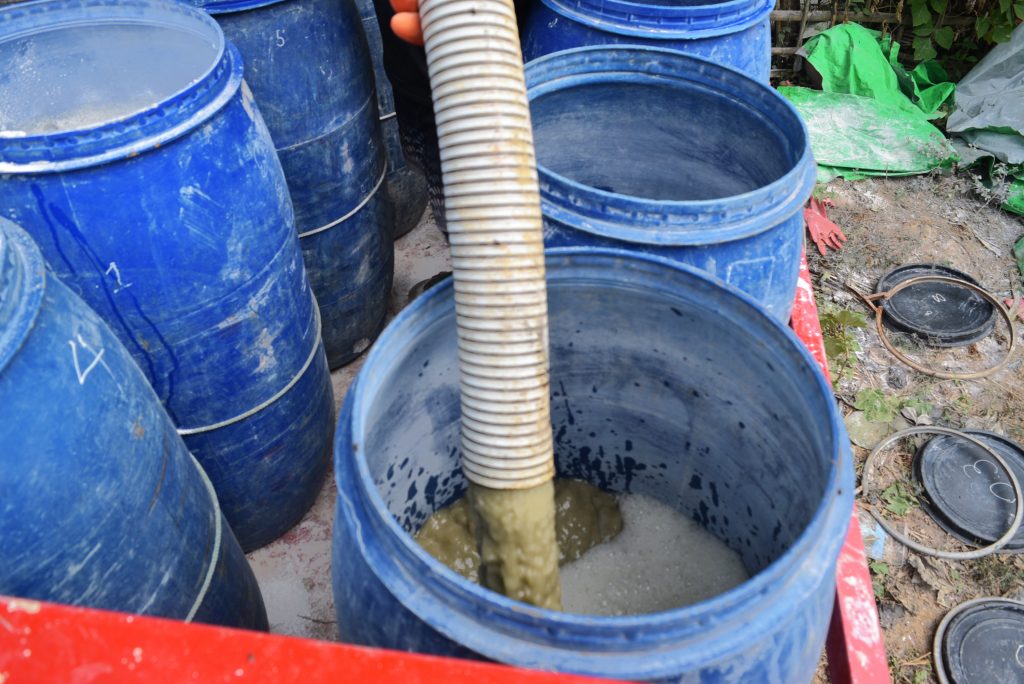 Following the 'Standard Operation Procedure', ADRA Myanmar and it's partners utilized safety and hygiene measures, executed a sludge treatment facility, constructed onsite treatment and offsite central treatment areas, and conducted training for desludging working group members and WASH staff.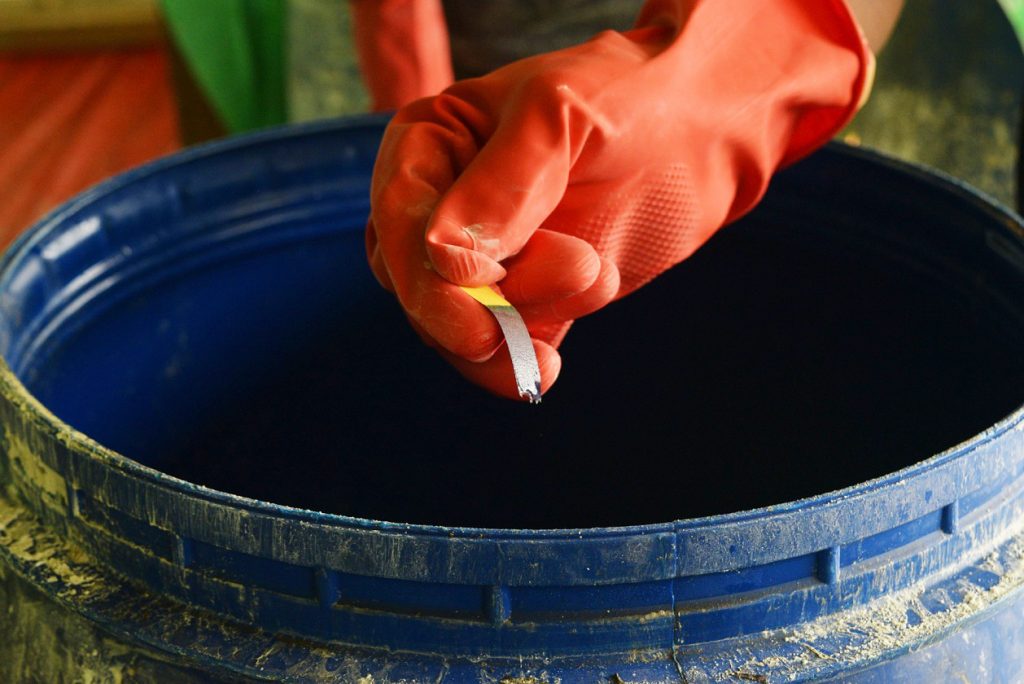 The desludgement process involves pumping waste from latrines utilizing a pipe and generator into blue barrels on the back of a truck. The barrels of waste are treated and secured tightly for transport to the sludge treatment facility. Once there, the waste is tested and flushed before pouring into a deep pit. The barrels are then disinfected including all tools and equipment used by the desludging working group to avoid contamination. The waste is then treated at the sludge treatment facility located a safe distance from neighbouring IDP camps in order to improve sanitation practices.
The successful implementation of a desludging system saw ADRA Myanmar as the first organization to safely manage it and as a result saw a reduction in the risk of spreading disease through fecal matter. In addition, selected IDPs in targeted IDP camps received income from participating within the desludging working groups.
---
*Reported By: SCAIDP Project Team
Written By: Emma McCrow, Communications Officer
---