23 year old Lway Arm Saw Hlaing comes from Namkhan Township. Despite her parents' disapproval of her idea to become a TEES teacher, Lway Arm Saw Hlaing was determined to educate children in the remote marginalized Ta'ang community. She was recruited as a TEES teacher by Ta'ang Student Youth Union and placed in Man Kyawt village, Tar Moe Hnye Township, Northern Shan State since 2017.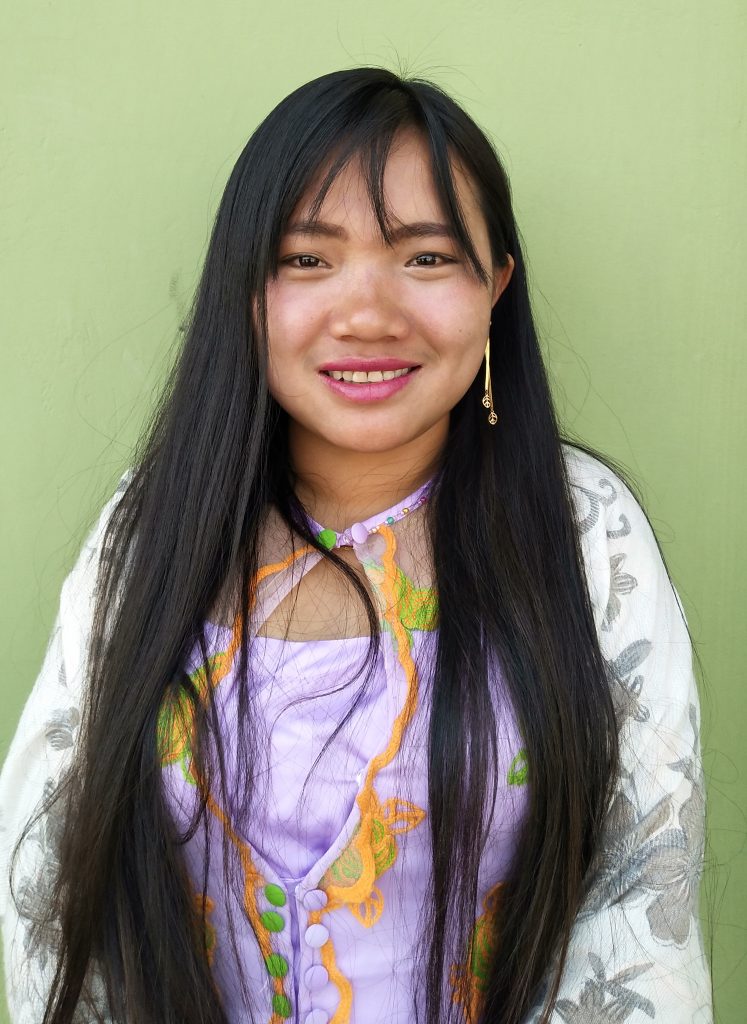 Lway Arm Saw Hlaing recalled that when she and her colleague first arrived in the village for teaching, the villagers misunderstood that they belonged to an armed group and were there to collect information on potential child soldiers. When she started teaching in the newly established TEES school, the parents in the village were not aware of the value of education and would ask their children to join work on the farm instead. Initially, only four children enrolled in the school. Lway Arm Saw Hlaing started meeting with parents every month encouraging them to enrol their children in school even though she was not confident to speak in public before becoming a TEES teacher.
"It is not easy to go and teach in a village so remote from my hometown. I am very sad to learn that my ethnic Ta'ang community in the remote areas have low standards of living with no proper education. Since teaching is my hobby, I decided to go and teach there. There were only four children when my colleague and I started teaching. We talked to the children nicely and repeatedly told them that we were here to teach them so that they will become educated people. Later in the school year, more students enrolled in school."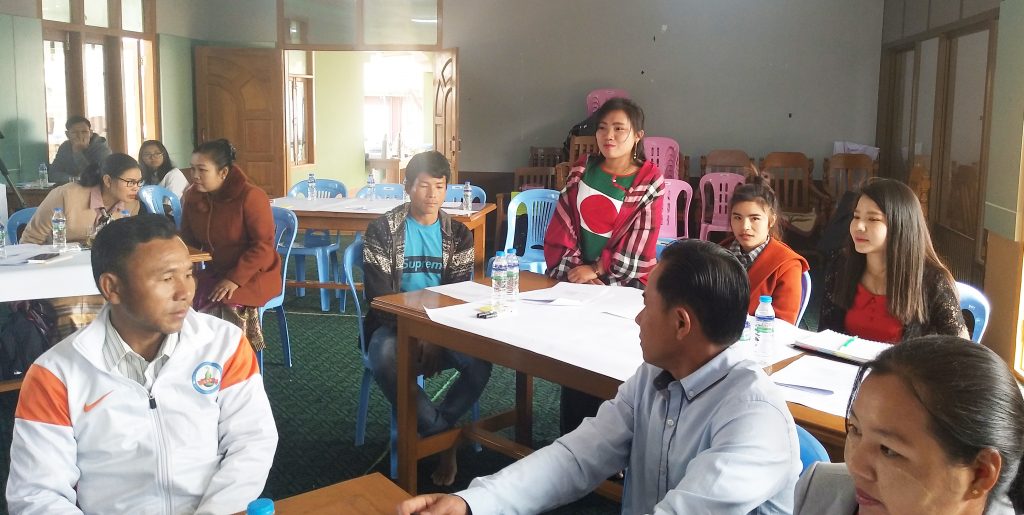 As a result of her effort, in the past 2 years she has witnessed the parents' increasing support for their children's education and has become highly regarded by the community. The villagers even seek advice and help from Lway Arm Saw Hlaing regarding their health issues and organizing community festivities.
"I felt very satisfied when I saw my students were competing against each other in their subjects. I gave prizes out of my stipend to the student who achieved the highest mark in their subjects. When other students who were not working hard in school began to see this, they also started trying hard in school."
As a trained TEES teacher, Lway Arm Saw Hlaing expressed her satisfaction for being able to make decisions about instruction to meet the learning needs of her students based on their language and culture without having to strictly comply by the Myanmar national curriculum. The TEES training along with her two years teaching experience has given Lway Arm Saw Hlaing confidence and aspirations to become a government recognized teacher in her Ta'ang community in the future.
Lway Arm Saw Hlaing is one of 152 current TEES teachers trained through the CASE+ project funded by the European Union and supported by ADRA UK, ADRA Myanmar and RISE. This particular TEES program is facilitated and organised by TSYU 'Ta'ang Student and Youth Union', a member of the RISE network.
---
Written By: Saw Min Zaw Htay, RISE
Photo: © 2018 RISE | Saw Eh Htoo Wah
---