After playing with fireworks intended for use in fish mining in Kyaw Kee Koh village in Mepara, Saw Than Lwin received serious facial burns and injuries to his hands after a firework exploded in his face. Although referred to Paing Kyon Hospital and Hpa-an General Hospital, Saw Than Lwin's mother lacked the finance to send her son for treatment.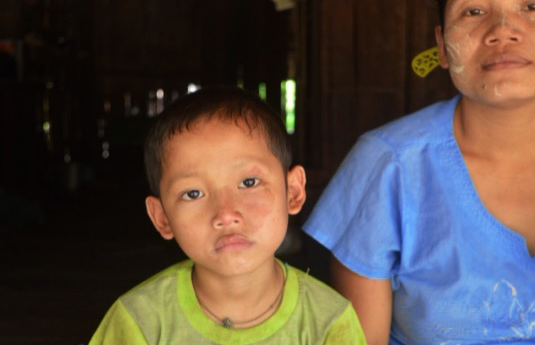 An activity in ADRA Myanmar's AUP 'Improved Access to and Utilisation of Health Services, Water and Sanitation Facilities and Rights Protection for Uprooted People in Kayin State' project based in Myanmar's South-Eastern Kayin State saw the implementation of mobile health clinics with trained CHW's (Community Health Workers).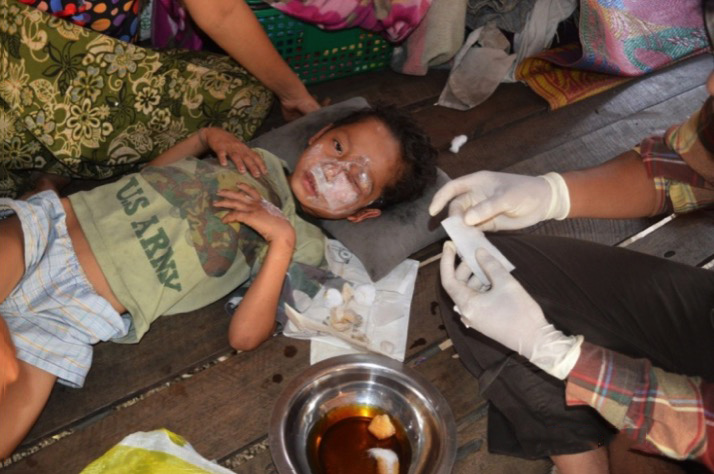 Upon hearing of Saw Than Lwin's condition, ADRA trained CHWs prepared medicines and instruments required to treat Saw Than Lwin's wounds. Saw Than Lwin's mother had already started to treat his burns by placing herbal leaves on the affected areas. After the CHW checked his injuries and cleaned the area with septidine and saline, neomycin and silverdern ointments were applied with sofratulle to heal the wounds. Oral antibiotics were supplied with an ATT injection at no cost, and instruction was provided to the mother in how to treat her son under sterile conditions.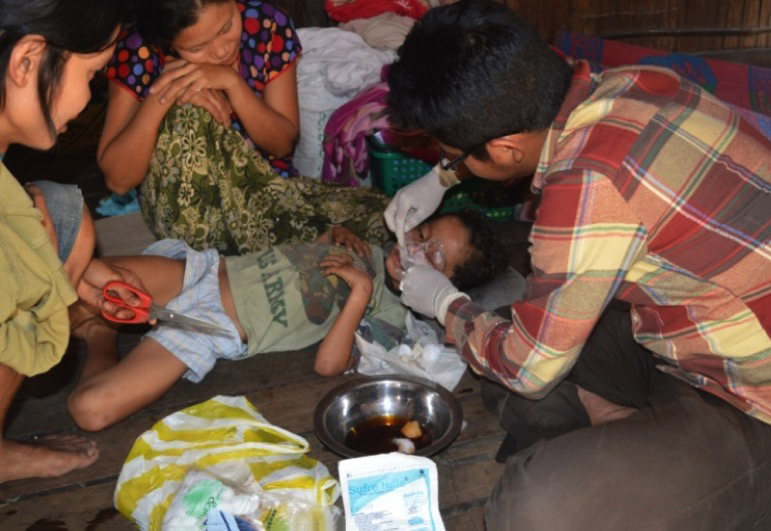 After two weeks of treatment with the prescribed medicines, Saw Than Lwin made a full recovery, much to his mothers delight. As a result, local villagers began to see the benefit of a mobile health clinic and began to rely more on primary health care and the importance of health services.
---
Written By: Emma McCrow, Communications Officer
Photo: © 2017 ADRA Myanmar
---